Small Appliance Reviews
Small Appliance Reviews
is a comprehensive guide giving reviews on numerous appliances. The reviews will help you make a more informed buying decision. We offer much more variety and models/makes to choose from than your local discount store or retailer. Plus, we search for the lowest prices to give you the most for your hard earned money.
Appliances are listed by Major Categories, with sub-categories listed below them. A complete list is on the Navigation Bar on your left. There is also a listing directly below with a small explanation of each category and what appliances are covered.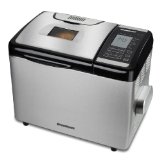 Currently the
Major Categories
are
Air Purifiers & Water Purifiers, Blenders, Canning Equipment,
and
Coffee, Tea & Espresso Appliances.
Electric Cookware
which covers buffet servers, countertop burners,
Contact Grills,
griddles, electric skillets and warming trays.
Humidity Control
lists dehumidifiers and humidifiers.
Ice Cream Machines
cover ice cream makers, slushie & smoothie machines, waffle cone makers, and yogurt makers for the do-it-your-selfer.
Irons, Steamers & Accessories
cover Irons, steamers, and presses.
Mixers
list hand mixers as well as stand mixers.
Ovens & Toasters
cover toasters, and toaster ovens.
Specialty Appliances cover Bread Machines, electric can openers, cotton candy makers, deep fryers, dehydrators, egg cookers, food processors, jar openers, juicers, pizza ovens, pizzelle & krumkake makers, popcorn poppers, food scales, slow cookers, and vacuum sealers. Vacuum & Floor Care covers Vacuum Cleaners, Air Purifiers, Cleaning Supplies, Dehumidifiers, Humidifiers, Irons, Steamers & Accessories, Storage & Organization, Vacuums & Floor Care, Water Coolers & Filters.
Small Appliance Brands covered include but are not limited to Black & Decker, Bodum, Brita, Capresso, Shefmaster, Cuisinart, DeLonghi, Dualit, Emerson, Haier, Hamilton Beach, Jack LaLanne, Kalorik, KitchenAid, Krups, Oster, Panasonic, Presto, Rowenta, Salter, Sunpentown, Waring, West Bend, Whirlpool, and Zojirushi. Also covered are 220 volt appliances as well.
New Small Appliance reviews will be added on a regular basis. The 49 latest pages added will be listed in our "What's New?" blog. To check out the latest reviews, just click on the "What's New?" button on the Navigation Bar located to the left.
We welcome your product reviews. Your reviews will help others make a more informed decision, possibly saving them from making a bad purchase. You can submit your reviews on the bottom of most pages.
New pages with reviews of small appliances such as Blenders, Toasters, Mixers, Ice Cream Makers, Bread Machines, Contact Grills, Deep Fryers, Electric Cookware, Food Processors and much more.
Room Air Conditioner Reviews. Brands include Frigidaire, Sharp, Haier, ColdFront, Edgestar...
Home Air Purifiers Reviews. Brands include Wagan, Honeywell, Holmes, Rabbit Air, Hamilton Beach, Kaz, Oreck, Hunter, Airpura...
Barbecue Grill Reviews. Brands include O-Grill, Coleman, Weber Natural Gas, Weber Propane, Weber Smoker, Weber charcoal...
Kitchen Blender Reviews. Brands include Aroma, Back to Basics, Better Chef, Biggest Loser, Black and Decker, Blendtec, Bosch, Braun, Brentwood, Breville, Coleman, Cuisinart, Haier, Hamilton Beach...
Immersion / Hand Blender Reviews. Items include brands Arcosteel, Bamix, Betty Crocker, Biggest Loser, Bosch, Braun, Breville, Cuisinart, and many more.
Bread Maker Reviews. Brands include Sunbeam, West Bend, Panasonic, Breadman, Cuisinart, Oster, Zojirushi, Emerilware, Salton, Black & Decker, Hamilton Beach, Regal...
Breakfast Station Reviews.
Buffet Server Reviews. Brands include Deni, Maxi-matic, Toastess, Waring, Wolfgang Puck, BroilKing, and many more.
Countertop Burner Reviews. Brands include Alpha, Aroma, Avanti, Bene Casa, Better Chef, Brentwood, BroilKing, Cadco, Comfort Zone, Deni, Fagor, Fire Magic, Frigidaire, Kalorik, Kitchen Selectives...
Can Opener Reviews. Includes different brands and models including Amco, One Touch, Fissler, Oster, Black & Decker, Oxo, Proctor Silex, West Bend, Hamilton Beach...
Canning Supplies & Equipment Reviews. Equipment such as pressure canners and canning kits, plus mason jars, caps, lids, and seals.
Canner Reviews. Includes stockpots, pressure cooker/canners, canning related utensils, and more.
Food Chopper Reviews. Brands include KitchenAid, Oxo, Progressive International, Zyliss, The Pampered Chef, Black & Decker, Proctor Silex, Home Image...
Coffee Accessories. Different brands and sizes of coffee scoops, frothing pitchers, espresso tampers, knock boxes, frothing thermometers...
Coffee Urn Reviews. Brands include Aroma, Farberware, Hamilton Beach, Mr. Coffee, Professional Series, Reed & Barton, West Bend ...
Convection Oven Reviews. Brands include Black & Decker, Oster, Breville, Daewoo...
Portable Cooler Reviews. Brands include Polar, Team Sports America, Ed Hardy, Princess, Logo, NFL, Igloo, Arctic Zone, California Innovations, Koolatron, Coleman...
Cotton Candy Machine Reviews. Brands include Gold Medal, Cotton Candy Express, Cra Z Art, Vortex, Nostaligia, Blinq, Great Western, Gold Medal, Great Northern Popcorn...
Deep Fryer Reviews. Different brands, styles, and models of deep fryers including Presto, Maxi-matic, Cuisinart, Hamilton Beach, Oster, Aroma, Secura, DeLonghi, Waring, Masterbuilt, and more.
Dehumidifier Reviews. Includes different brands, styles, and models such as Alen, Eva-Dry, Frigidaire, Soleus, LG...
Food Dehydrator Reviews. Brands include Victorio, Deni, TSM, Aroma, Excaliber, Nesco, Ronco...
Egg Cooker Reviews. Brands include Maverick, Back to Basics,
Food Processor Reviews. Brands include Black & Decker, Braun, Cuisinart, Kitchenaid, Hamilton Beach, Oster...
Food Scale Reviews. Includes different brands, styles, and models such as Weighmax, Ozeri, Oxo, Taylor, Kitrics, EastSmart, Escali...
Food Steamer Reviews. Brands include Aroma, Black & Decker, Breville, Deni, Farberware, Hamilton Beach, Nesco, Osco, Progressive, and West Bend
Milk Frother Reviews.
Grain Mill Reviews. Brands include Victorio Kitchen Products, Victorio, Norpro, Back to Basics, Tribest Wolfgang, KitchenAid, L'equip...
Grill, Griddle & Griddler Reviews. Includes different brands, styles, and models such as George Foreman, Cuisinart, Black & Decker and more.
Portable Heater Reviews. Brands include Mr. Heater, Dr Heater, Vornado, Holmes, Bionaire, Dimplex, DeLonghi, Optimus, Lasko...
Hot Chocolate Maker Reviews. Brands include Back to Basics, BonJour, Bialetti, Euro Cuisine, Mr. Coffee...
Humidifier Reviews. Brands include Vicks, Crane, Sunpentown, Air-O-Swiss, Duracraft, Honeywell, and others.
Ice Cream Maker Reviews. Includes Donvier, Cuisinart, Rival, Play & Freeze, Snow Cone Machines, Ice Cream Mixes, Hawaiian Shaved Ice Machines and more.
Steam Iron Reviews. Brands include Black & Decker, Delonghi, Euro-Pro, Franzus, Jerdon, Oliso, Panasonic, Proctor Silex, Reliable, Rowenta, Smartek, Steamfast, Sunbeam, T-Fal.
Jar Opener Reviews. Includes different models, brands, styles, and colors of jar openers. Brands such as Evriholder, Progressive, Kuhn Rikon, Black & Decker, KitchenAid, Oxo, EZ Off and more.
Juicer Reviews. Brands include Black & Decker, Sunpentown, Hamilton Beach, Jack LaLanne, Omega, Waring, Tribest, Breville...
Knife Sharpener Reviews. Brands include AccuSharp, Edgeware, J.A. Henckels, Presto...
Electric Knife Review. Brands include Continental, Cuisinart, Black & Decker.
Microwave Oven Reviews. Brands include GE, Emerson, LG, Nordic Ware, RCA, Sanyo, Sharp...
Hand Mixer Reviews. Brands includes Proctor Silex, Oster, Black & Decker, Bosch, Wolfgang Puck, KitchenAid, Cuisinart, Hamilton Beach...
Stand Mixer Reviews. Brands include Cuisinart, Hamilton Beach, KitchenAid...
Percolator Reviews. Over a dozen brands and dozens of models to choose from.
Pizza Maker Reviews. Includes different brands, styles, and models of pizza makers such as Pizzazz, Deni, and more. Consumer and commercial models available.
Pizzelle & Krumkake Makers Buying Guide. Brands include Chef's Choice, CucinaPro, Palmer, VillaWare and more.
Popcorn Popper Reviews. Includes different brands, styles, and models such as Presto, Orville Redenbacher, Back to Basics, and more.
Pressure Cooker Buyer Guides. Includes All-American Pressure Cooker/Canners, Presto, and more.
Quesadilla Maker Reviews. Brands include Santa Fe, El Paso...
Compact Refrigerator Reviews. Brands include Igloo, Danby, Sanyo, Haier, Edgestar, General Electric, Magic Chef...
Rice Cooker Reviews. Brands include Breville, Cuckoo, Zojirushi, Panasonic, Sanyo, Miracle, Black & Decker, Cuisinart, Aroma...
Roaster Oven Reviews. Brands include Sunpentown, Lodge, Sanyo, Emeril, Proctor Silex, Waring, Norpro, American Harvest, Nesco, Hamilton Beach, Oster, Waring...
Rotisserie Oven Reviews. Brands include Black & Decker, Haier, George Foreman, Deni, Cuisinart, Ronco, Black & Decker...
Electric Skillet Reviews. Brands include Kitchen Selectives, Precise Heat, George Foreman, Wolfgang Puck, Zojirushi, Black & Decker, Hamilton Beach, Presto, Toastmaster, Cuisinart, Oster, West Bend...
Slow Cookers Buying Guide. Brands including Hamilton Beach, Proctor Silex, Cuisinart, and many more.
Snow Cone Makers, Ice Shavers, Slushie Machine Reviews. Brands include Back to Basics, Hamilton Beach, Rival, Hawaiian Shaved Ice, Nostaglia...
Soy Milk Maker Reviews. Brands include Sky Enterprise USA, Joyoung, Sunpentown, Soybella...
Steamers & Steam Press Buying Guides. Items include brands Franzus, Jiffy, Reliable, Rowenta, Smartek, and more.
Toaster Reviews. Brands include Back to Basics, Breville, Cuisinart, Dualit, Haier, Hamilton Beach, KitchenAid, Oster, Sunbeam, T-Fal...
Toaster Ovens Reviews. Brands including Breville, Cuisinart, Haier, Farberware, Black and Decker and many more.
Turkey Fryer Reviews. Brands include Bayou, Char-Broil, Masterbuilt...
Under Cabinet Appliances Reviews. Includes Black & Decker toaster ovens, can openers, coffee makers & grinders, and mini food processors.
Vacuum Cleaner & Floor Care Reviews. Includes different brands, models, replacement parts, vacuum bags, belts, floor care, mops, steam mops and more. Brands such as Hoover, Bissel etc
Vacuum Food Sealer Reviews. Brands include SousVide Supreme, Weston, Foodsaver, Deni, Rival...
Waffle Maker Reviews. Brands include Black & Decker, Cuisinart, VillaWare...
Waffle Cone Makers Buyer Guides. Brands include Rival, Chef's Choice, and more.
Warming Tray Reviews. Includes Brands such as Princess, BroilKing, Toastess, Waring, Wolfgang Puck, and many more.
Water Cooler / Dispenser Reviews. Brands include Primo, Soleus Air, Avanti, Nordik, Crystal, Haier, Igloo...
Water Purifier Reviews. Brands include Brita, Crystal Clear, Cullingan, Ecoflo, MegaHome, Rush Hampton, SAFH2O UV, The PurestOne, Watts, Waterwise, Zen...
Electric Wok Reviews. Brands include Presto, Aroma, Breville...
Yogurt Maker Reviews. Name Brands including Cuisinart, Salton, Yogourmet, Aroma, Deni, Easiyo, Cuisipro, Waring, Euro Cuisine, FAO Schwarz, Koolatron, Miracle, Severin, Tribest, Yolife...
Contact Us Form. Use this form to give us your opinion, story, complaints, advice, or whatever concerns you about small appliances.
Privacy Policy. Explanation of what happens to visitors information when they visit this website.
Would you like to share your knowledge about small appliance? Great, find out how you can submit your story or tip here.
Custom Search
---
Check Out Some of Our Sponsors
---
Amazon
Kitchen Appliance Store