Dirt Devil Upright Vacuum Cleaners
---
Dirt Devil Upright Vacs from Amazon
---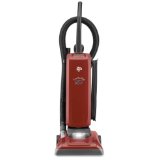 M085590 Featherlite Bagged Vac
This is the Model M085590 featherlight bagged Dirt Devil Upright 12 amp Vacuum Cleaner. Unit comes with a one year warrant. Features include a microfresh filtration system, headlight, 25 foot electrical cord, and on board hose and tools to use for extended reach areas. You get effective results with the automatic edge cleaning and the height adjustment feature.
---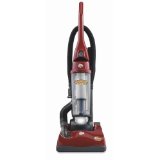 Model M088160RED Breeze Bagless 12 amp Dirt Devil Upright Vacuum Cleaner. Features include being lightweight, bagless, and mircrofresh filtration to remove dust and other allergens. Unit comes with a two year warranty. Replacement parts include HEPA Filters,
and Vac Belts.
---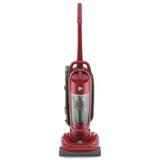 M085850 Featherlite Bagless Vac
Model M085850 Featherlite Bagless Dirt Devil Upright Vacuum Cleaner with microfresh filtration. This is a lightweight yet full size bagless vacuum cleaner. Features include a clean-release dirt container, microfresh filtration, stair-cleaning handle, and on-board hose and tools that help you clean those hard to reach places. Unit comes with a one year warranty.
---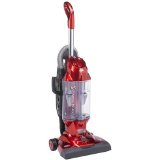 Model M110002 Reaction Dirt Devil Upright Vac that has the D2 Dual Cyclonic Technology. Features a dirt cup with a bottom-release, height adjustment with 5 positions, Washable HEPA lifetime filter, and the above floor cleaning with the 9.5 foot long stretch hose. For stair and upholstery cleaning you get an air powered power brush other on board tools. Unit comes with 4 year warranty. Replacement parts & accessories include Filtrete 4/5 Belt and Fantom Fury Belt,
3JC0280000 Universal HEPA Filter for Bagless Uprights,
and Replacement Belts for Plastic and Swivel Glide Models,
and 3-LT0830-000 Cinnamon Scented Vac Filters.
---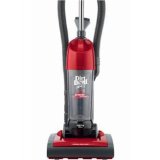 Model Ud40195 Extreme Quick Vacuum is lightweight and has a compact design. Features an HEPA filtration that removes 100% of dust and common allergens making it suitable for people that have pets or suffer from allergies. You also get a full set of tools and hose that are for extended cleaning reach and a clean release dirt cup. This particular vacuum is safe for use on all surfaces, especially carpets and hard floors.
---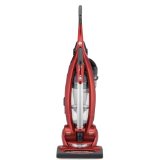 Model 130000 i Dirt Devil Upright Bagless Vac that features the advanced cyclonic technology. Features an automatic cord rewind which eliminates that annoying chore of wrapping your cord up after cleaning. Ease of control with the fingertip controls with an on/off brush roll. Safe on all surfaces including hardwood floors with the rubberized no scratch wheels. Features an easy-grab hose for those hard to reach places. Includes a lifetime belt, 4 seasonal scented HEPA filters, and a 5 year warranty.
---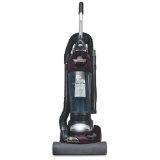 Additional Merchants - New & Used
088400 Vision Turbo 12 Bagless Vacuum works well on above-floor cleaning, bare floors, and carpets. The HEPA filter traps 99.97% of allergens making it great for those with allergies or pets. Features a heavy-duty 12 amp motor, large dirt container that can be washed, transparent window for observing the dirt being sucked up, swivel casters, quick release cord hooks, dusting brush, crevice tool, bright headlight and long 32 inch power cord, scuff guard bumper, deluxe stretch hose, turbo tool, and 3 rows of rotating brushes. Unit comes with a 6 year warranty on the motor, and a 3 year warranty on parts.
---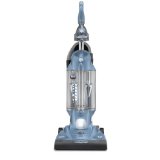 110006 Reaction Fresh Bagless Vac
Model 110006 Reaction Fresh Bagless 12 amp Vac with a rotating power brush. Features a 32 foot long power cord, ready-to-use stretch hose, adjustable heights with 5 different positions, air freshening system with 2 stages, on-board tools, brushed-edge cleaning, sustained suction with the dual-cyclonic technology, an easy to empty dirt cup, and a HEPA filter to remove 99.97% of common allergens. Unit comes with a 4 year limited warranty.
---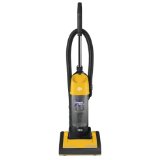 M085610RED Breeze Lightweight Vac With ExtraWide Cleaning Path
Model M085610RED Breeze Lightweight Upright Vac With ExtraWide Cleaning Path. Easy to carry and push with the lightweight design. Features include strong suction power provided by a 12 amp motor, clog free dirt path that is extra wide, dust and allergens removed with the MicroFresh filtration, and tools that are stored on board.
---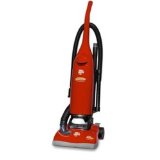 086020 Ultra Swivel Glide Upright Vac. Features a 12 amp motor, HEPA filtration to remove dust and allergens, on-boards tools, deluxe stretch hose that is ready-to-use, easy maneuverability with the swivel casters, and a height adjustment with 7 positions. Unit comes with a 2 year warranty.
---
Vacuum Cleaner Buying Guides
Small Appliance Buyer Guides | Top Ten Vacs | Black & Decker Vacuum Cleaners | Dirt Devil 083405 Versa Power All-in-One Vac | Dirt Devil Rechargeable Broom Vac | Dirt Devil Upright Vacs | Top Ten Eureka Vacs | Hoover Vacs
---
Write A Review Here
If you would like to write a review please fill in the form below. For questions go to the contact us form.