Igloo Refrigerator Buying Guide
---
Igloo Refrigerator Reviews
---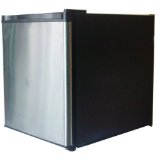 Igloo FR180 1.7 Cubic Foot Stainless Steel Door Refrigerator
This is a low energy consumption mini refrigerator by Igloo. Goes great in a dorm room, office, garage, or small apartment. Works out perfect for keeping your 2 liter bottles of soda or other beverages. You get an adjustable thermostat like you would have with a full size frig, and it also includes an ice cube chamber. The shelves slide out, and you have a great looking stainless steel door. Unit measures 20 inches high by 18 inches wide by 17 inches long.
---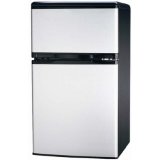 Igloo FR834a 3.2 Cubic Foot Refrigerator
Igloo FR834a is a little larger unit giving you 3.8 cubic feet of space. This unit includes a freezer, adjustable thermostat, is HCFC free, has slide out wire shelves, a transparent veggie drawer with your typical glass shelf, reversible door so it can be made to work almost anywhere, and it has a space saving design. Unit measures 22 inches by 18 inches by 46 inches.
---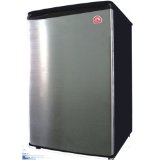 Igloo FR465 4.6-Cu-Ft Refrigerator, Stainless Steel Door
Igloo FR4665 features low energy consumption, stainless steel door shelves, tempered glass shelves, is CFC free, has adjustable legs, and slide out shelves. Great for dorms, offices, garages, and basements. Unit measures 22 inches by 20 inches by 34 inches.
---
Write A Review Here
If you would like to write a review please fill in the form below. For questions go to the contact us form.

---
Buying Guides
Small Appliances Buying Guides
Top Ten Compact Refrigerators | Igloo Refrigerator | Simi Mini Cooler
---