Cuisinart Blender Parts
---
Cuisinart Blender Parts from Amazon
---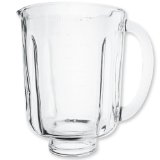 This is a 40 ounce glass blender replacement jar that fits models: BFP703, BFP-703, BFP703B, BFP-703B, BFP703CH, BFP-703CH, SPB-7, SPB7, SPB-7BK, SPB7BK, SPB-7CH, SPB7CH, SPB-7BC, SPB7BC, CB7, CB8, CB9, BFP-703, BFP703, BFP-703BK, BFP703BK, BFP-703CH, BFP703CH, BFP703R, BFP-703R
---
48 ounce glass blender replacement jar, model number CUCB-JAR. Fits models CB-18BKSS, CB-18, CB-18BK, CB-3, CB-4, CB-5, CB-6, CB-7, CB-8, CB-9. This is a heavy duty thick glass jar with measurements on the glass surface.
---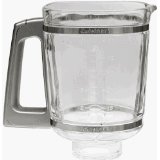 This CBT-JARAS is a 50 ounce replacement glass blender jar. This jar fits models CBT-500FP, CBT-500, CBT-500W, CBT-500BW, CB-600, CB-600BJ, CB-600PC, CB-600SA, CB-600FPPC3, CB-600FPBW, BC-56, CB-600FPPC, CB-600PC.
---
CUCB-601 Stainless Steel Blender Jar Kit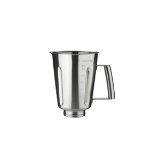 This is a 32 ounce stainless steel blender jar Model CB-JARSS. Included along with the jar is a lid, measuring cap, and cutting assembly. Replacement for Models CB18, CB18BK, CB18BKSS.
---
This is the SMO-JAR 56 ounce replacement blender jar. Fits models / series SPB-10 & BFP-10.
---
Replacement Blender Blades