Dirt Devil Canister Vacuum Cleaners
---
Dirt Devil Canister Vacs from Amazon
---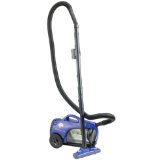 Model 082500 Breeze Bagless Vac. Features a 12 amp motor with an 11 inch carpet nozzle. Has multiple attachments such as the carpet nozzle, bare floor brush, and on board tools. The Permafilter which is located in the dirt cup will trap in excess of 99% of dust allergens. Other features include a 20 foot power cord, crevice tool, 2 extension wands, 10 floor nozzle, 2 carrying handles, and a tool clip on the extension wand.
---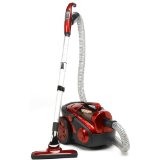 Model 082700 Vision Turbo Canister Vacuum is great if you have a variety of different types of floors throughout your home. It is both lightweight and bagless with an on/off switch and variable speed control that are located in the handle. Includes aluminum wands and on board tools including a 6 foot clear hose that are great for reaching hard to get at spots. A turbo brush carpet nozzle is provided that is very handy at picking up embedded pet hair for those of you with a cat or dog. Unit comes with a 2 year warranty, HEPA filtration, and a one touch dirt cup release.
---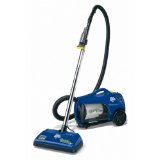 082550 Breeze Bagless Vac with Power Nozzle
Dirt Devil 082550 Breeze Bagless 12 amp Canister Vacuum Cleaner has an 11 inch power nozzle. Great for cleaning all types of floors & items that need cleaning including carpet, bare floor surfaces, drapes, stairs, upholstery, and more. Power cord is long at 20 feet, and comes with a built in cord wrap. You are given a hose that stretches to 72 inches. Other items included are on-board tools, carrying strap, transparent dirt cup, and a HEPA filter for removing up to 99% of dust and allergens. Unit comes with a two year limited warranty.
---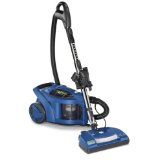 082750 Vision Bagless Vac with Power Nozzle
Dirt Devil Canister Model 082750 Vision Bagless 12 Amp Vacuum Cleaner with a power nozzle. Features include a headlight to spot elusive dirt, automatic cord rewind for the 18 foot power cord, variable speed adjustment for different types of floors, swivel casters, and an HEPA filter for removing almost 100% of all allergens. Other features and tools included are an on/off motorized brushroll, six position head adjustment, on board cleaning tools, and a two year limited warranty.
---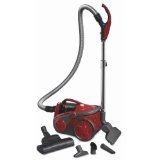 Additional Merchants - New, Used & Refurbished
Dirt Devil Canister Model 082660 Vision Vacuum works for home with multiple types of flooring. Features HEPA filtration with a 12 amp motor, and is bagless and lightweight. Also features non-marring wheels and a 15 foot cord with automatic cord rewinding. Unit also includes on board tools, one touch dirt cup release, stretch hose that is 6 feet long, metal telescopic wands, floor brush, and a two year warranty.
---
Vacuum Cleaner Buying Guides
Small Appliance Buyer Guides | Top Ten Vacs | DD 083405 Versa Power All-in-One Vac | Dirt Devil Rechargeable Broom Vac | DD Upright Vacs | Dirt Devil Canister Vacs | Hoover Vacs
---
Write A Review Here
If you would like to write a review please fill in the form below. For questions go to the contact us form.